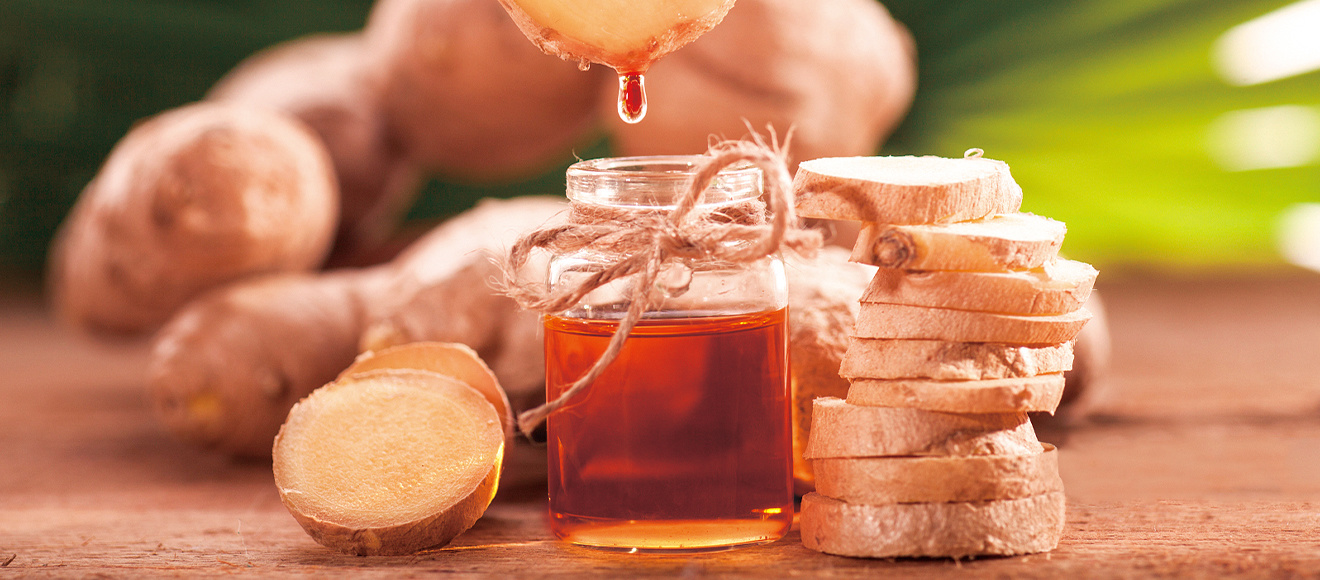 【Material】 Ginger oil.
【Process characteristics】 Using high-quality ginger as raw material, after washing, slicing and drying, it is made into dried ginger, which is refined by steam distillation, separation and purification after crushing.
【Traits】 A pale yellow to yellow clear liquid with a characteristic aroma of ginger.
【Product Features】
1) Ginger extract, steam distillation, no dissolving and no addition;
2) pure volatile oil, soluble in ethanol, completely miscible with vegetable oil;
3) Each gram of ginger oil has aroma and flavor equivalent to 650 grams of fresh ginger.
【Applications】
(1)Food ingredients;
(2)Health food ingredients;
(3)Savory ingredients;
(4)Aromatizer for daily chemical products.
【Dosage】 Add according to the characteristics of the production process. Reference dosage: salty flavor: 0.1%-0.3%; meat products: 0.01%-0.03%; instant noodles: 0.02%-0.03%; spicy food: 0.02%-0.05%.
【Package storage】 1Kg, 5Kg fluorinated barrel, 20Kg, 50Kg steel-plastic composite barrel. Store in a light-proof, closed container and store in a cool, ventilated warehouse. The shelf life is 18 months and the refrigerated storage is better.
【Executive standard】 GB 1886.29 Ginger oil.
【Quality Index】
| | |
| --- | --- |
| Project | Index |
| Refractive index (20°C) | 1.488~1.494 |
| Relative density (20°C/20°C) | 0.873~0.885 |
| Optical rotation (20°C) | -45。~-26。 |
| Saponification value (KOH)( mg /g) | ≤20.0 |
| Arsenic (As) / (mg / kg) | ≤0. |
| Heavy metals (calculated as Pb) / (mg / kg) | ≤0.1 |
| Gas chromatogram | Meet the characteristic chromatogram of ginger oil |
Buy now ●