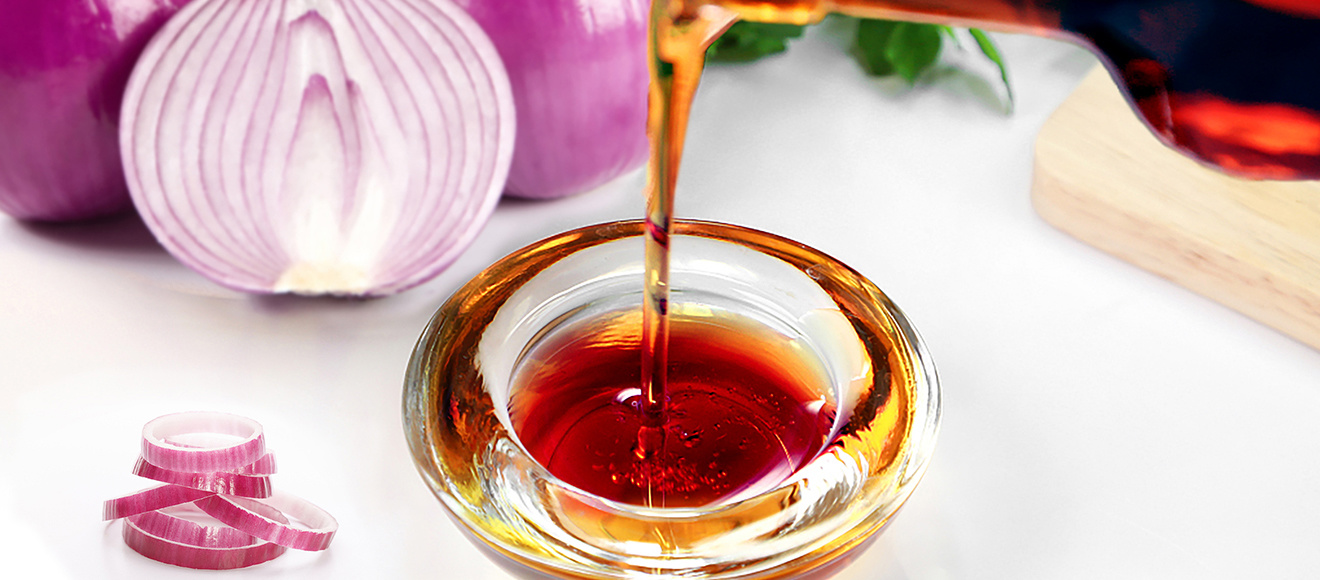 【Material】 Onion extract, first grade soybean oil。
【Process characteristics】 Using onion extract as raw material, mixed with edible vegetable oil, fully mixed and filtered。
【Traits】Yellow to brownish yellow clear oily liquid with a characteristic aroma of onion。
【Product Features】 The onion flavor of this product is outstanding and the flavor is stable.。
【Applications】
(1)Food ingredients;
(2)The flavor of meat, condiments, salads, fried foods, puffed foods, etc.
【Dosage】 Add according to the characteristics of the production process. Reference dosage: meat products 1% to 3%, seasonings 1% to 3%, salad vegetables 0.5% to 1%, fried foods 1% to 2%, puffed foods 0.5% to 1.5%.
【Package storage】 1Kg, 5Kg fluoride barrel. Store in a dark, sealed container at room temperature and in a ventilated warehouse. Shelf life is 18 months.
【Executive standard】 Q/HKB 0004S-2016 Flavoring oil.
【Quality Index】
| | |
| --- | --- |
| Project | Index |
| Acid value (KOH)(mg/g) | ≤3.0 |
| Peroxide value(g/100g) | ≤0.25 |
| Impurities(g /100g) | ≤1 |
| Total arsenic (calculated as As) / (mg/ kg) | ≤0.1 |
| Lead (Pb) / (mg / kg) | ≤0.09 |
Buy now ●