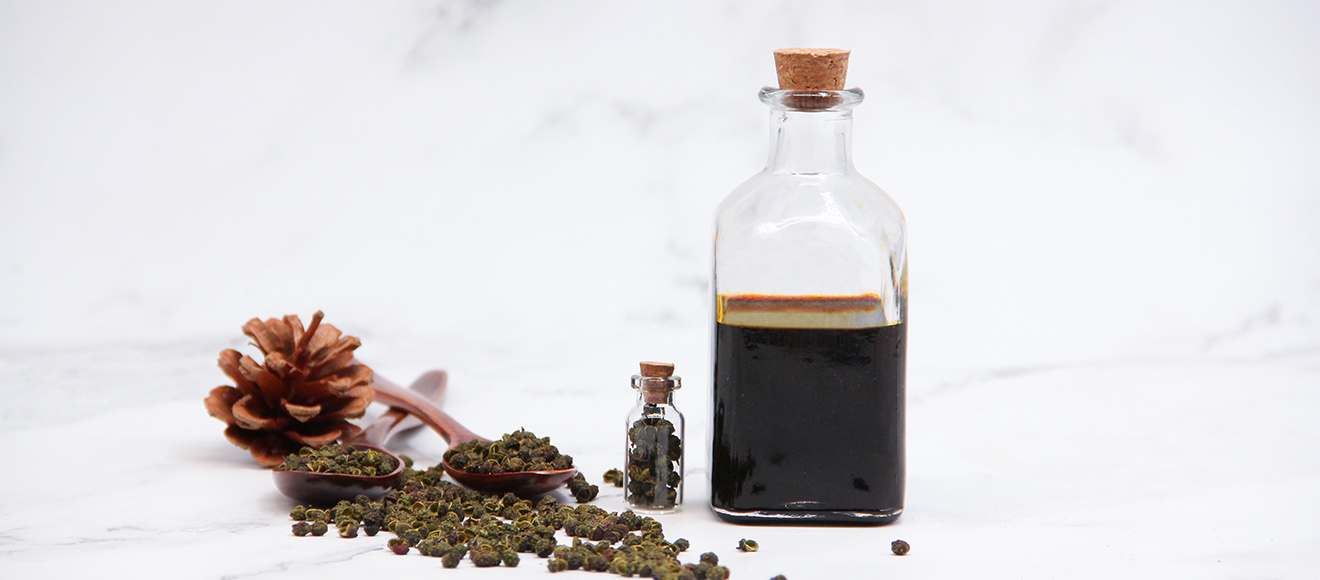 【Material】 Washing and drying in Shaanxi Hancheng first-grade Dahongpao pepper as raw material.
【Process characteristics】 After the pepper is pulverized at a low temperature, it is produced by supercritical CO2 extraction technology.
【Traits】 A dark yellow-green or light brown oily liquid with a rich and pure pepper characteristic aroma and numbness.
【Product Features】
1)This product adopts supercritical CO2 extraction technology, and the extracted product retains the spice component of pepper in the maximum extent, the aroma is pure and rich, and the content of the pepper is high.;
2)1:50,That is, the aroma and flavor of this product is equivalent to 20 grams of pepper。
【Applications】
(1)Food ingredients;
(2)Savory ingredients。
【Dosage】 Add according to the characteristics of the production process. Reference dosage: 0.1% to 0.2% for salty foods and 1% to 3% for salty foods.
【Package storage】 1Kg, 5Kg fluorinated barrel, 20Kg steel-plastic composite barrel. Store in a dark, sealed container at room temperature and in a ventilated warehouse. The shelf life is 18 months and the refrigerated storage is better.
【Executive standard】 GB 29938 General rules for food.
【Quality Index】
| | |
| --- | --- |
| Project | Index |
| Refractive index (20°C) | 1.480~1.520 |
| Relative density (20°C/20°C) | 0.902~0.952 |
| Acid value (KOH)(mg/g) | ≤20.0 |
| Peroxide value( g/100g) | ≤0.5 |
| Total Arsenic (As) / (mg/ kg) | ≤3 |
| Heavy metals (as Pb) / (mg/ kg) | ≤10 |
Buy now ●